Schedules

8.30 a.m. to 12.30 p.m.

1.30 p.m. to 5.30 p.m.

Location

Organizer

WW2 Veterans Memories

Price

We offer guided tours throughout the year from €350 for a half day tour starting from or near: Bayeux or Carentan. If you are interested in a different starting point or would like to book a longer or shorter tour, please contact us for prices.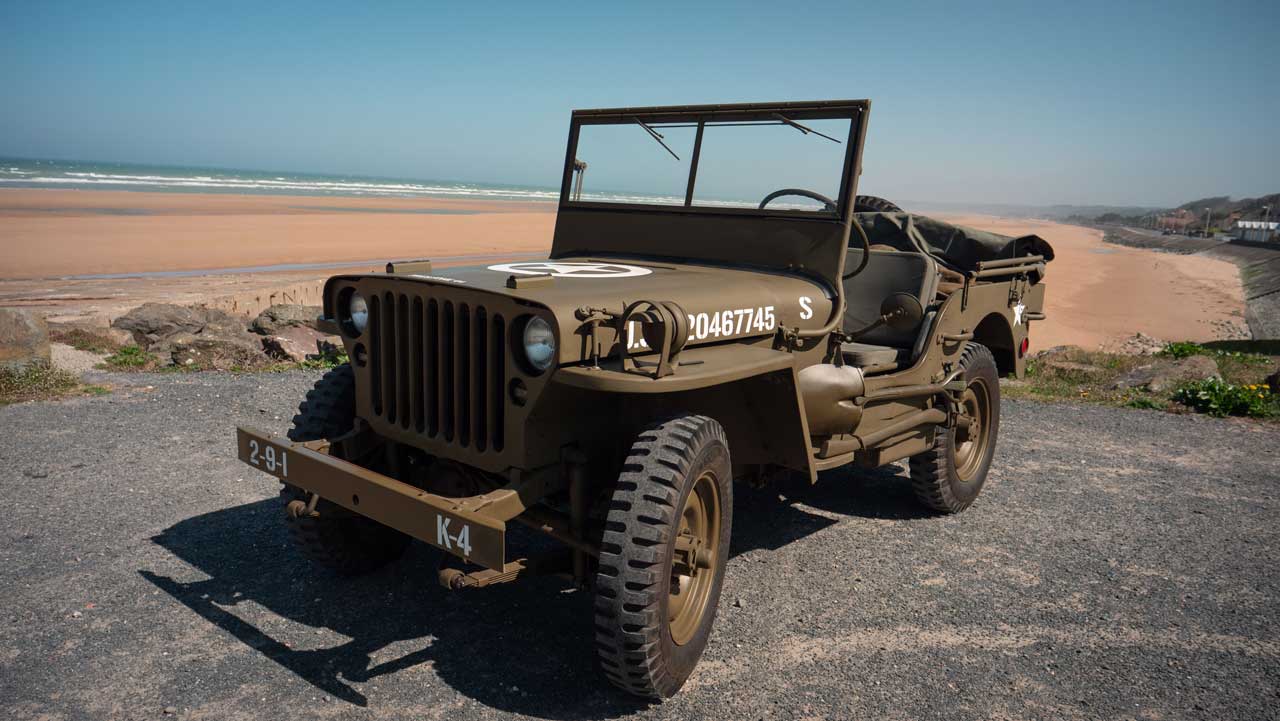 Tour description
Go back in time and discover Normandy as if you were in 1944.
Planning
1

Unique Experience

Step back in time and experience Normandy as if it were 1944. We will visit some iconic sites as well as lesser known sites that can be seen by taking the small dirt roads winding through the hedgerows. With the capability of taking three people in our military jeep, this tour is a sure way to enjoy the present while learning about the past.

Contact us in the form below for pricing and to schedule one of our exciting tours. We offer preselected visits to multiple sites or you can create your own itinerary. Join us as we share an authentic experience and bring you closer to living history.
Gallery