Stories
Battle of the Bulge: Memories of a young farmer from Michigan.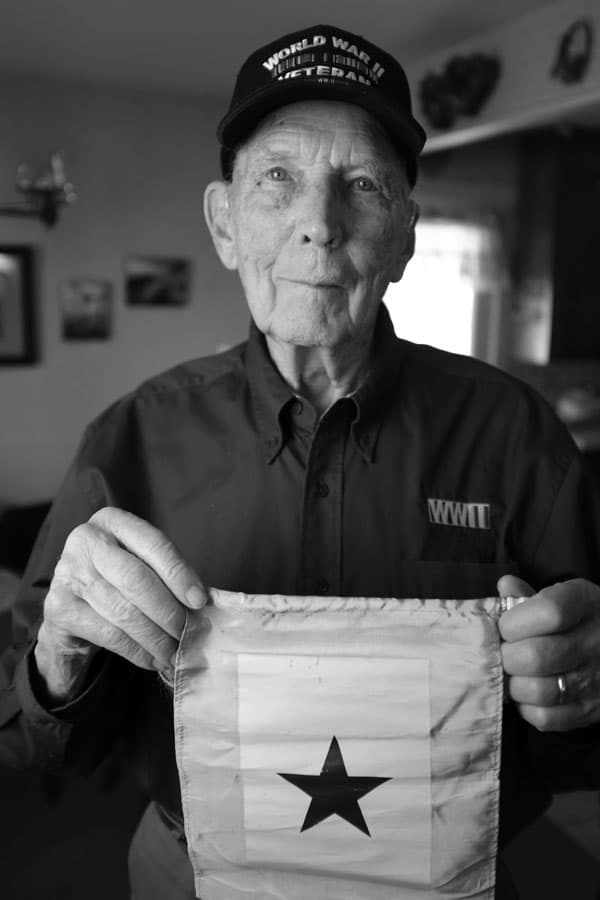 David W. Frens: 119th Infantry Regiment, 30th Infantry Division
As a farmer's son in the state of Michigan, I started working with my father at a very young age and quickly became an indispensable aid to farming. The American government, aware of this situation, allowed me to stay on the farm with my father.
However, seeing my comrades and friends from my neighborhood go into battle, I decided to join them in the fight against tyranny. I was sent to Europe in December 1944, without knowing my assignment, to replace someone killed, wounded or missing in action.
At the start of the Battle of the Bulge, one of the largest German offensives in Western Europe, US forces suffered heavy losses. Due to this, I was attached to Company C of the 119th Infantry Regiment. The weather was terrible and the fighting was intense.
Far from home, my family was displaying a red and white flag with a blue star in the center. It meant that someone in the family was serving in the armed forces. I was wounded twice, but the flag with the blue star remained until I came home. The flags in the town with one or more gold stars meant that one or more members of their family had paid the ultimate sacrifice.
In my neighborhood, I lost several friends. I consider myself lucky since my star remained blue.